Summer is poking it's little head out and I will be continuing my hunt for a pair of khaki chinos. But I need some footwear to go with them. Here's what I've been looking at:
KG by Kurt Geiger Lowe
The traditional brogue meets this years colour pop summer trend. Wear with a pair of rolled up chinos and without socks (I use shoe liners) for the look of the season.
Raf Simons Leather Shoe with Turquoise Sole, Oki-Ni
Specialising in high-professional career clothes. Simons (creative director at Jil Sander) shows that Belgians do have a sense of fun with this Italian made formal shoe.
A super light summer boot to inject a shot of colour into your outfit.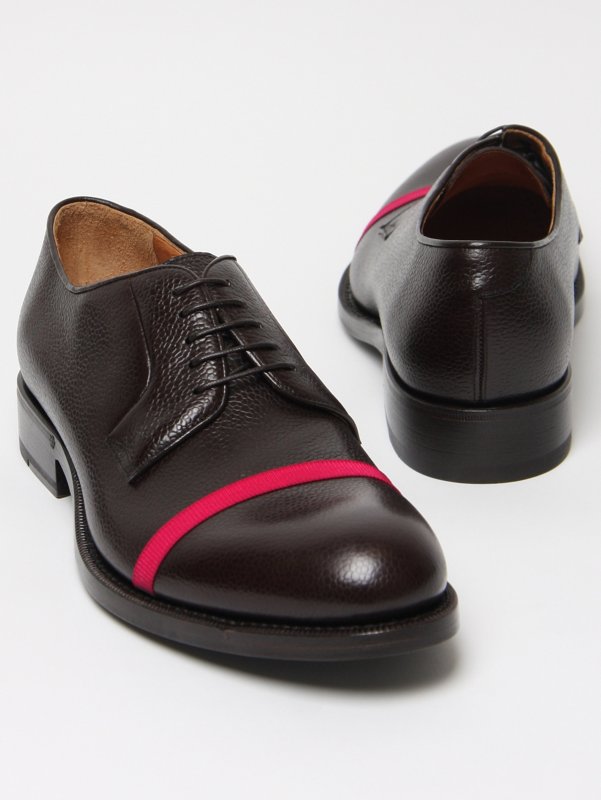 Raf Simons Leather Shoe W/Pink Strap
Tradition meets contemporary with this high quality Oxford. If you've got the guts, compliment the flash of fuschia with a pair of Jil Sander Men's Milton Tailored Formal Trousers for the perfect summer look.
Hopefully that's given you some ideas for a summer outfit to wear over this glorious bank holiday weekend.
Tomorrow I'll be continuing to educate you in the ways of men's fashion with more Fashion Terms Explained!