Had to call in sick again today which is good in a way as I can sit in bed, write a blog post and drink tea but it's bad in the respect that I have stuff to do at work that isn't getting done!
It's weird being off during the week, I went to the post office to send my parents their Christmas presents and it's given me a taste of what it would be like to be unemployed. The post office is in a bit of a rough bit of town and I felt left out as all the other clientele had tattoos on their forearms with their children's names and dates of birth… little Brooklyn, born April 2009!
As I've been writing the blog for a little over 2 months now I've been toying with the idea of buying myself a new laptop. I'd really like something small that I can take on car or plane journeys. Since it's close to Christmas I've also stumbled upon some items which I think you should seriously consider spending your Christmas money on!
1. Sennheiser OCX 880 Ear-Canal Phones
I like to run as you know so a headphone that will stay secure is a must as well excellent sound quality which Sennheiser are renown for.
– Ergonomic ear hooks for optimal wearing comfort
– Silicon ear adapters for a personalised comfort fit
– Diaphragm guards for an enhanced audio performance
– Integrated volume control and storage pouch for enhanced usability and convenience
– Optimised for MP3, iPod, iPhone
A smart looking Notebook designed with multimedia entertainment and gaming in mind!
500GB Hard Disk
Intel Processor
14 Screen
RAM Memory  4GB
Processor  Intel Processor
Screen Size  14″ Screen
Colour  White
It may lack the ease of use of the Apple iPhone, but it counters with a robust and stylish design, and its operating system offers a lot more versatility. It's also set to be a lot cheaper than its rivals.
Camera: 8 MP with fixed focus, dual-LED flash
GPRS Enabled
Stereo FM radio, FM transmitter
3G and WLAN
4. Kindle 3G + Wi-Fi Wireless Reading Device (6 inch Display UK Global 3G Graphite) – Latest Generation
Kindle is Amazon.com's #1 bestselling item for two years running. It's the most-wished-for, most-gifted, and has the most 5-star reviews of any product on Amazon.com. Now it's even better…
– 6 inch diagonal screen size, dimensions: 190 mm x 123 mm x 8.5 mm
– 4GB internal (approximately 3GB available for user content)
– Global wireless coverage: 100 countries and territories
– All-New, High-Contrast E Ink Screen – 50% better contrast with latest E Ink Pearl technology
– Read in Bright Sunlight – No glare
– New Sleek Design – 21% smaller body while keeping the same 6″ size reading area
– Only 241 grams, weighs less than a paperback
– Battery Life of One Month – A single charge lasts up to one month with wireless off, and 10 days for wireless on.
– Double the Storage – Up to 3,500 books
– Built-In Wi-Fi – Connect at home or on the road
– 20% Faster Page Turns – Seamless reading
– Enhanced PDF Reader – With dictionary lookup, notes, and highlights
– Text-to-Speech: can read English-language content out loud
5. Microsoft Kinect Controller, Joyride & Kinectimals for Xbox 360
I played on the Kinect at a friends house and even though I cracked my head on a ceiling light it was the most fun I've had in ages. The infra red camera maps the lines of your body, including the pivot points to give you a interactive gaming experience I've never experienced before!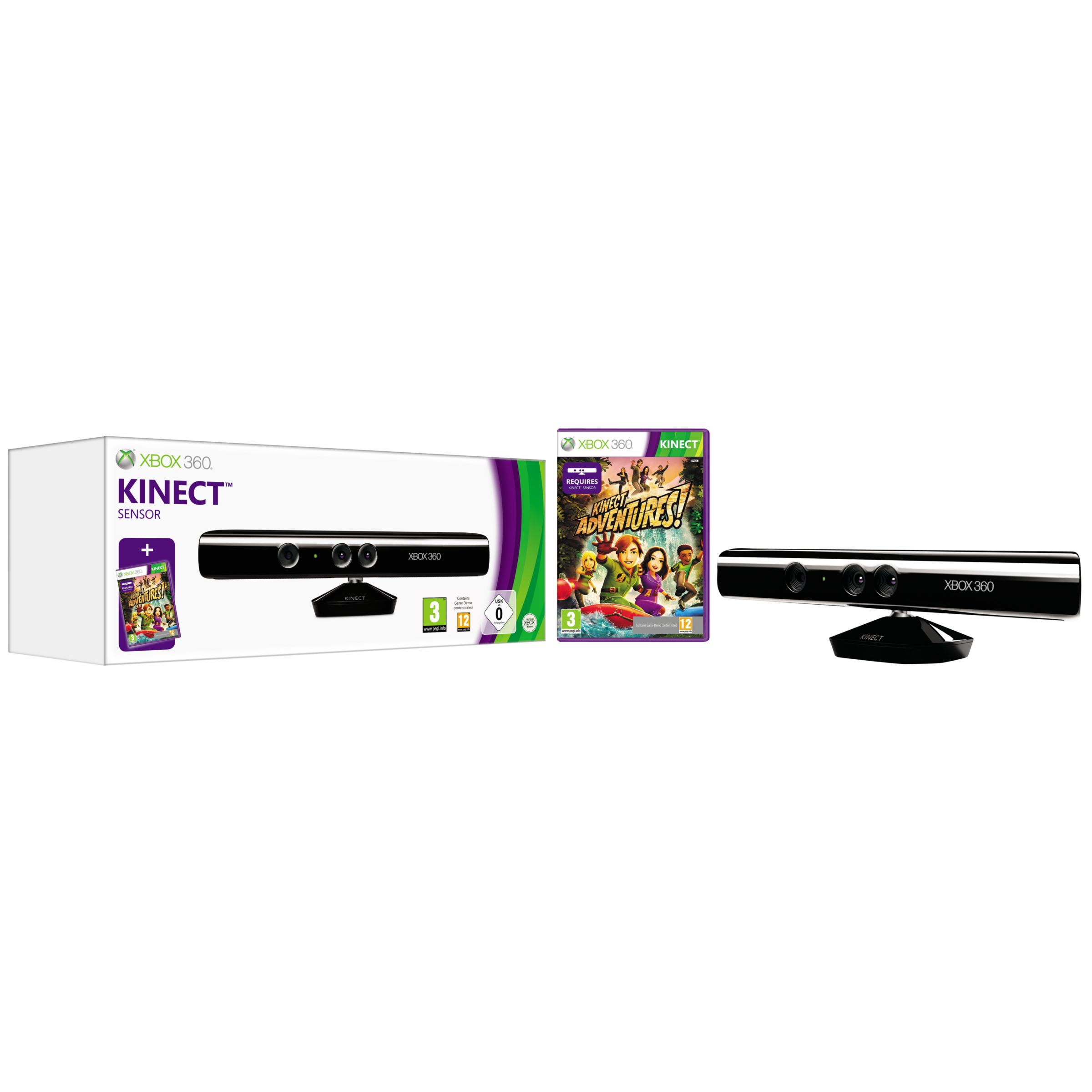 Control movies and music with the wave of a hand or the sound of your voice.
Controller-free gaming means full body play. Kinect responds to how you move. So if you have to kick, then kick. If you have to jump, then jump. You already know how to play. All you have to do now is to get off the sofa.
Customized voice technology. Kinect uses advanced entertainment technology to respond to the sound of your voice. Just say "Xbox" to reveal a series of voice commands. So you'll be able to control HD movies with the sound of your voice – no remote control required.
Enjoy HD movies, music and sports through Xbox LIVE without any extra accessories. Just use a wave of your hand or the sound of your voice to enjoy 3,500 games on ESPN, HD movies through Zune, streaming music from Last.
Right that's your lot. I'm off for some cheese on toast!
D.